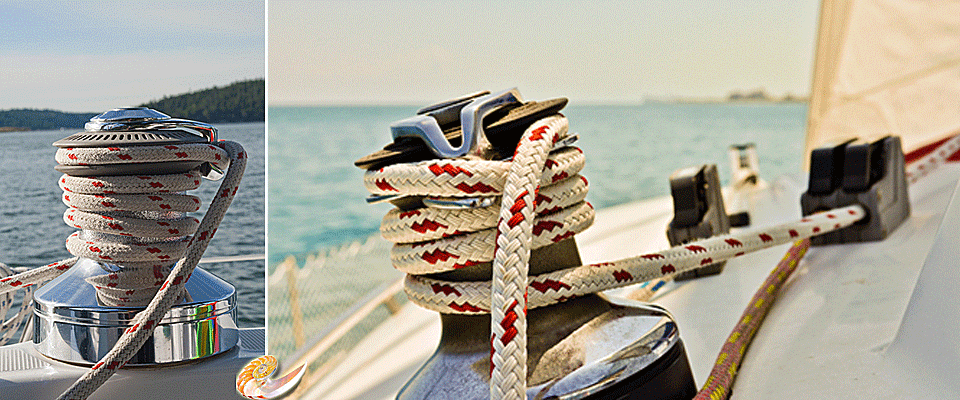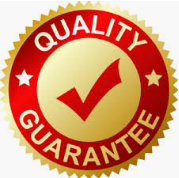 Guarantee
As a high-quality manufacturer of high-performance braids, Nautilus Braids knows that a great deal of its success is built upon customer satisfaction.
Our products
Polyester Yachting Double Braid
Yachting double braid has both an inner and outer made wholly from polyester. A versatile rope which is extremely good value. Braids from 3mm to 25mm are available in white with a standard 3 flecks of a single colour or as solid colours for a small premium. Available in red, blue, green, yellow, black, orange, pink, purple and some variations on yellow, grey, green and blue.
UHMWPE Double Braid (Ultra High Molecular Weight Polyethylene)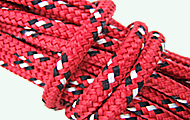 Very strong light weight, no stretch rope constructed with a Ultra High Molecular Weight Polyethylene (UHMWPE) fibre core for maximum strength and low stretch with a polyester outer sheath for protection. Braids from 3mm to 36mm are available in white with a standard 3 flecks of a single colour with black on each side or as solid colours with a black/white/black fleck. The two black flecks in both cases indicates a low stretch centre. Flecks and solid colours are available in our full range.
Recovering Halyards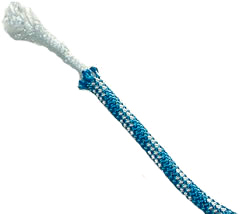 We specialise in covering Ultra High Molecular Weight Polyethyelene (UHMWPE) fibre halyards for larger cruising and racing yachts where the covers have worn but the centres are still sound. Re-sheathing your UHMWPE Fibre core rejuvenates sheets and halyards back to their original condition. We also provide UHMWPE Fibre braided covers for chafe resistance in various diameters as required.
Winch Ropes
Available in light shades of blue, silver/grey, yellow, green, red or natural white.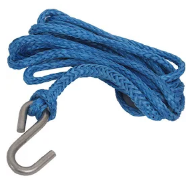 Winch Rope is a single braid made from Ultra High Molecular Weight Polyethylene (UHMWPE). A very strong, low stretch urethane coated single-braid.
Vectran Double Braid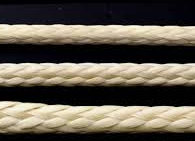 Double Braid Vectran is a very strong no stretch, no creep rope. With a vectran core for strength and a polyester outer sheath for protection.
Available in solid shades with flecks of your choice.
Our standard fleck is black-yellow-black, depicting Vectran core.
Nylon Double Braid
Our selection of double braid nylon has an outer and inner of nylon and provides a rope with elastic properties suitable for tow lines, anchor warps and the like. Regularly used as rodes for sea anchors.
We also make a range of mooring lines professionally spliced with loops sizes to meet your requirements. These usually have a nylon centre to give stretch and a coloured polyester cover. Let us know your requirements.




Fishing Braid (Trawl Braids)
Usually made in plain white. Let us know your requirements.
Our line of fishing braid includes netting braid, trawl braid, cod end braid available in Nylon or Polyester and we also make Polypropylene braids.
Fine Braids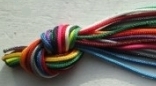 We manufacture a range of fine braids from finer than 2mm to 5mm. Polyester and nylon are popular. Fine UHMWPE (Ultra High Molecular Weight Polyethylene) single braid is often used for fishing line.
Stock Ropes

We manufacture Horse Leads from 12mm to 14mm and 7mm Halter Ropes using special recipes to make a soft durable product in various colour ways. Other sizes are available on request. Call us to discuss your requirements.
Special Braids
These are braids we have created for specific purposes. Please enquire if you have a requirement for a braid not listed and we will design and make it for you.
Our Tapered Sheets and Halyards are made to order – including size, length, and colour. Please contact us for the colour range.
Construction using UHMWPE, Vectran, Polyethylene, Polypropylene or Polyester as required.
High Performance
Most of Nautilus' ropes are made from high tenacity continuously spun multi-filament PE (polyester) or PA (Nylon) having a tenacity of around 8 gms per denier. Some special "high tech" ropes use UHMWPE or Vectran and "buoyant" ropes use PP (polypropylene because of its especially low density).
Marine Industry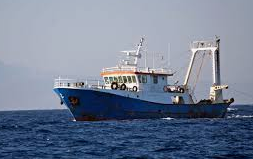 We specialise in manufacturing customised braided marine ropes of varying size, colour and construction for the discerning buyer.
Bungy/Shock Cord
Nautilus manufactures multi-stranded rubber shock cord in various colours from 2mm to 10mm. We hold white with a blue fleck and solid black in stock as these are our most popular colours.
Colours
We offer a variety of colours which include white, black, red, yellow, blue, green, orange and purple. Additional colours include fluro yellow, navy blue, dark grey, silver grey, fawn, teal and brown. If you have a specific requirement or want a customised colour combination, call us to discuss.